If you're getting involved with Stoptober, you've made a great decision to quit smoking, and you'll give yourself the best chance of success by preparing properly. But the most effective way to truly quit smoking for good is to start by making small changes to your everyday habits, whether that's drinking less coffee or chewing more gum – these minor changes can all lead to fewer cravings.
Think Positive
You may have tried to quit smoking before and not managed it, but don't let that put you off. Look back at your experiences and think about how you're going to do it this time. Most people don't succeed on their first attempt to quit – in fact, according to the US Food & Drug Administration, out of 55% of people (in 2015) attempting to quit, only 8% succeeded. But with practice comes perfection and with a can-do attitude, enough willpower and a change of habit, you'll stamp out your cravings and live a healthier, wealthier, smoke-free life.
Make a Plan to Quit Smoking
Although each person has their own methods, making a proper plan can really help you focus on your goal – quitting smoking for good. Make a promise, set a date and stick to it. Sticking to the "not a drag" rule can really help. Whenever you find yourself under temptation, say to yourself, "I won't even have a single drag", and stick with this until the cravings pass.
Consider Your Meal-Time Habits
Oftentimes with smokers, certain times in the day can trigger cravings. Whether this is post-breakfast or post-dinner, changing your habits around these times can help to bypass these routine cravings. Is your after-dinner cigarette your favourite? Well instead of washing your dinner down with a cigarette, get up and wash the dishes instead.
Change Your Drinking Habits
Likely the most irresistible trigger for cravings, certain drinks work too well in conjunction with a cigarette. Tea and coffee are definitely one of these, so instead of drinking coffee in the morning, try something else – like juice or water. 
That being said, alcohol is without doubt one of the biggest and most complex culprits for triggering cravings. In the beginning, maybe hold off on drinking and substitute it with alcohol-free drinks just to keep the cravings at bay. As time goes on and you start drinking again, try to avoid being around smokers and stick to your guns.     
Identify Your Cravings
Identifying the problem is the first step to identifying the solution. Make sure to take the time to realise all your cravings and then proceed to build a plan around them. Some cravings will be harder to deal with than others, but starting off with the smaller, easier to manage cravings will go a long way to helping you deal with the more significant ones.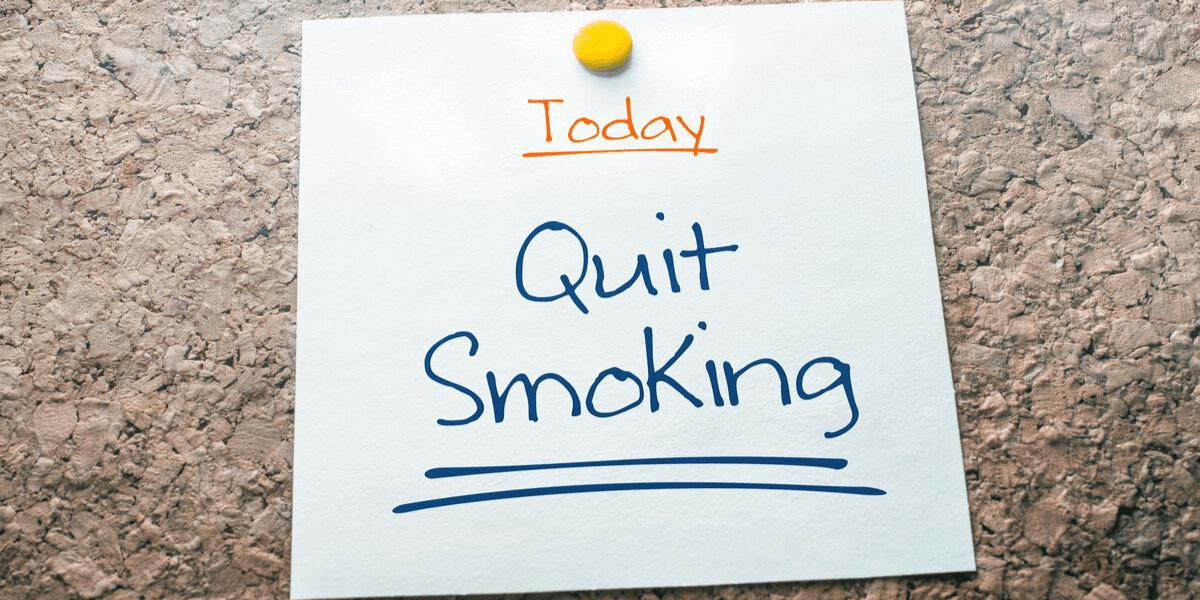 Get Some Support
If friends or family members want to give up, too, suggest to them that you give up together. You can also receive support from your local Imaan pharmacist.
Below are some links related to smoking cessation support:
Get Moving
A review of scientific studies has proven that exercise, even a 5-minute walk or stretch, cuts cravings and may help your brain produce anti-craving chemicals. So not only are you avoiding cravings, but you're improving your physical (and mental) health in general.
Keep Your Hands and Mouth Busy
Nicotine replacement therapy (NRT) can double your chances of success. As well as patches, there are tablets, lozenges, gum and a nasal spray. Chewing gum can be especially helpful when dealing with the physical habit of smoking whilst patches can help to ease your nicotine withdrawal symptoms.
Make a List of Reasons to Quit
Keep reminding yourself why you decided to give up. Make a list of the reasons and read it when you need support. Whenever you're having intense cravings, these reminders can help you stay focused and keep your eye on the bigger picture.
If you would like more advice on beating your smoking habits, please speak to your local Imaan pharmacist. Follow this link to see if your local Imaan pharmacy provides this service.
We would also recommend downloading the Stoptober app, which offers daily support, tips, goals and motivation to help you quit. You can also use it to track your progress, earn badges and see how much money you're saving. Good luck!
You can also visit the NHS website for more advice in an online form.